Our 4th grade team showed off steps we are taking daily to keep students and staff healthy. Frequent cleaning of shared surfaces and spaces AND frequent use of hand sanitizer and/or hand washing. #PuttingStudentsFirst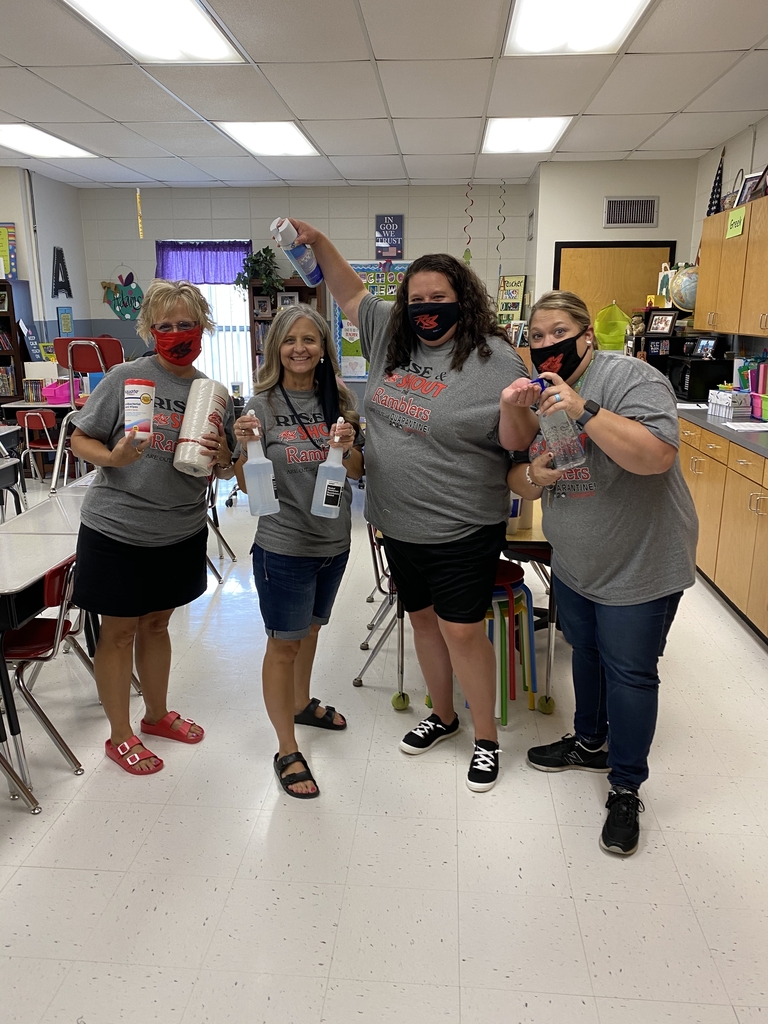 #RBHS #PuttingStudentsFirst #RoseBudAthletics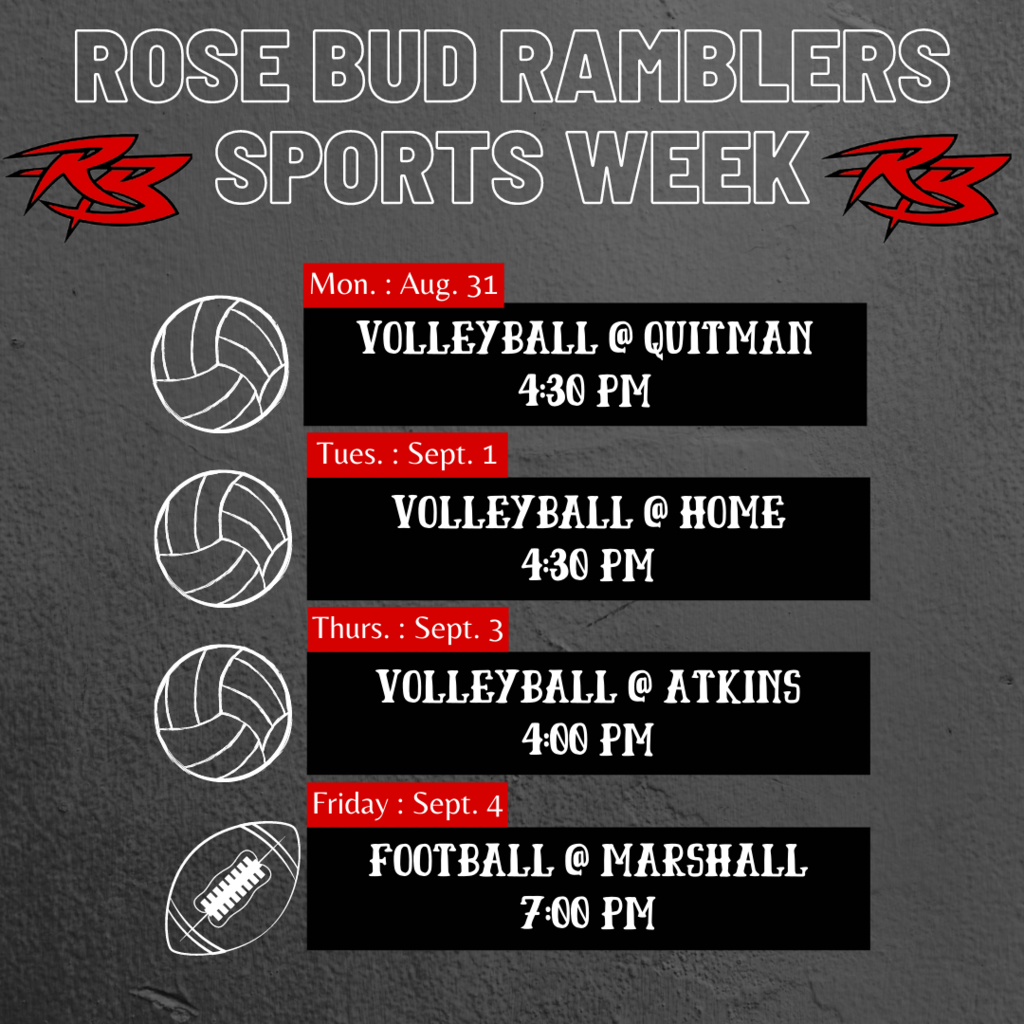 Due to potential risk of inclement weather, Rose Bud School District will dismiss Thursday August 27th at 2:00pm. Friday August 28th will be a virtual day for all students.

High School Athletics: Tomorrow the volleyball game is canceled. #PuttingStudentsFirst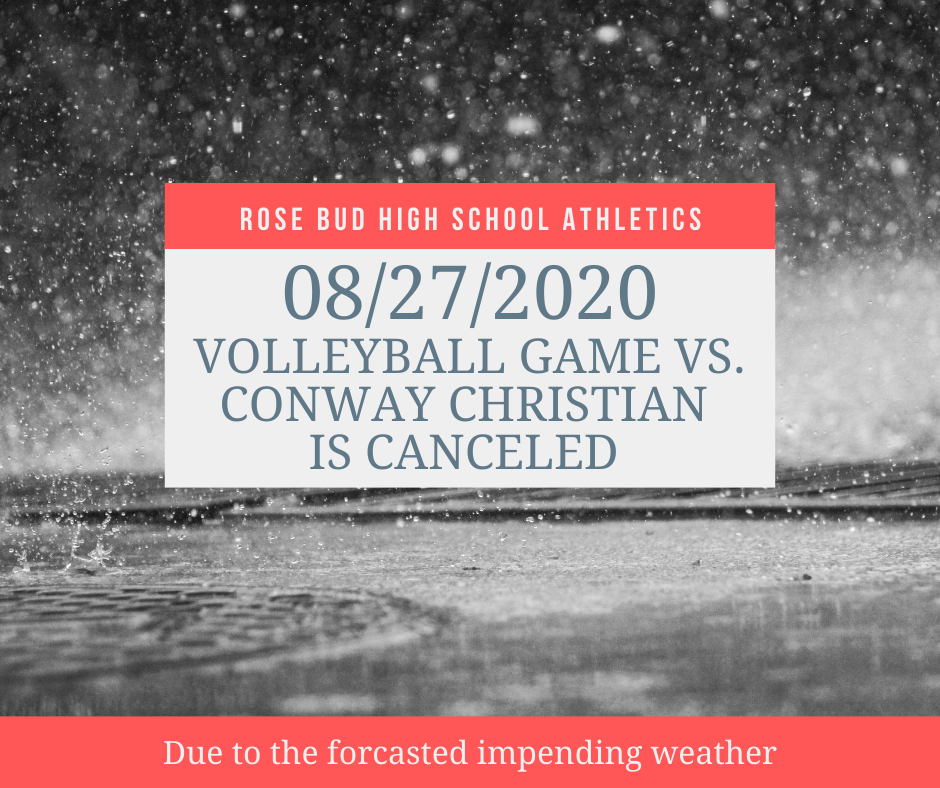 From SBHC: New patient forms are now digital and can be completed before a visit at
https://hipaa.jotform.com/200824940959160
The digital form is also available on the school website as well. As always, the clinic is open to all community members. #PuttingStudentsFirst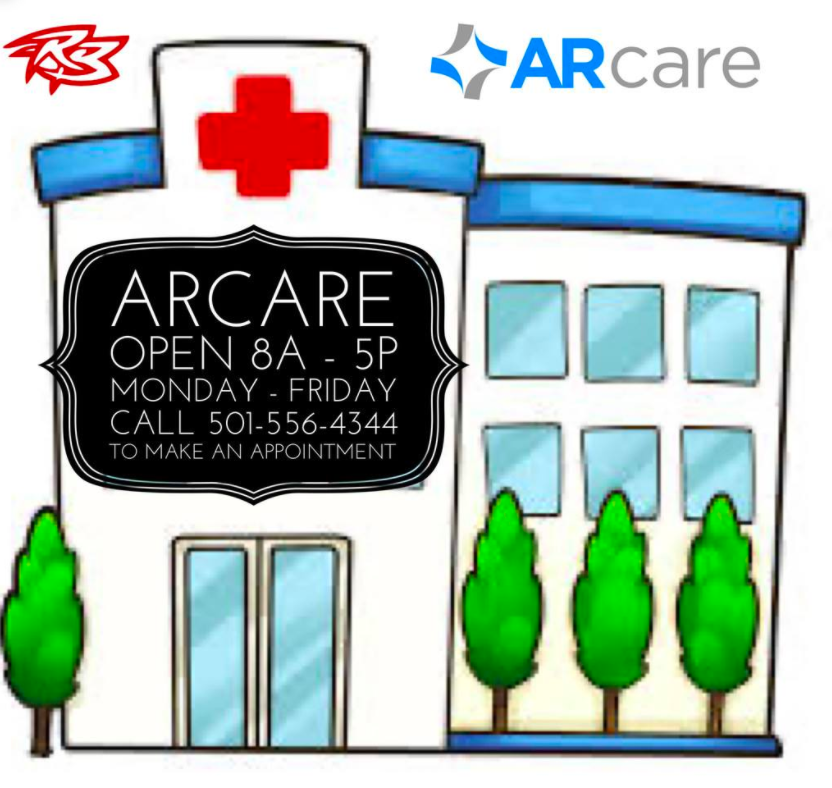 The 3rd Grade Team welcomes our students and staff back. Happy 1st Day of School! #PuttingStudentsFirst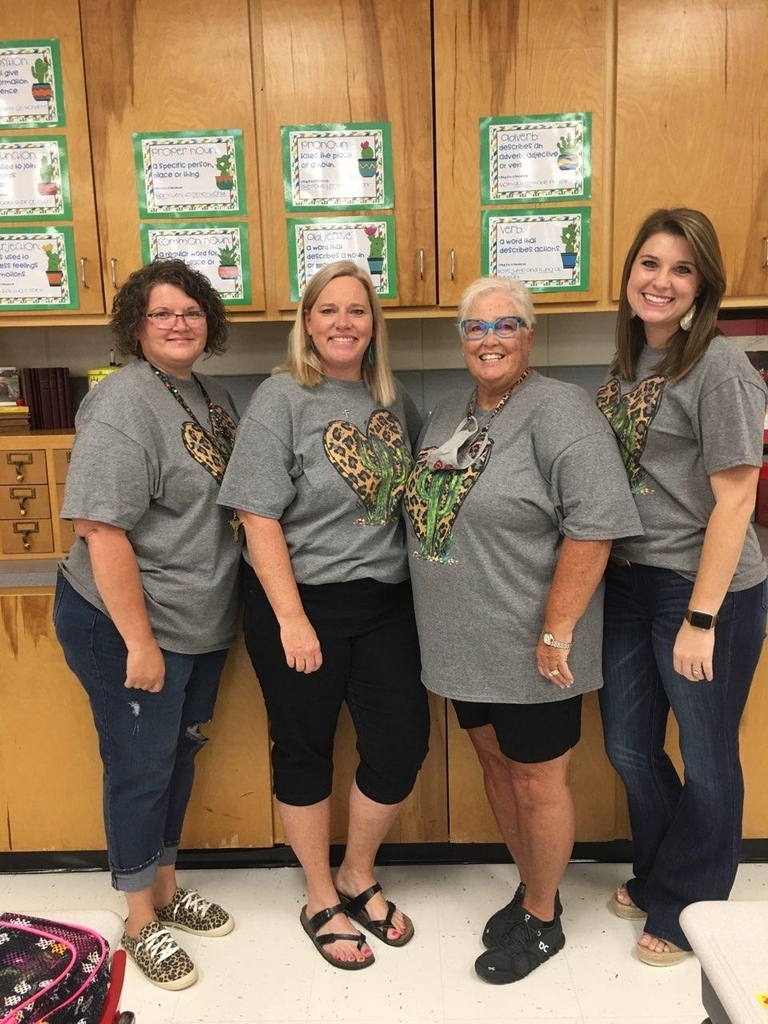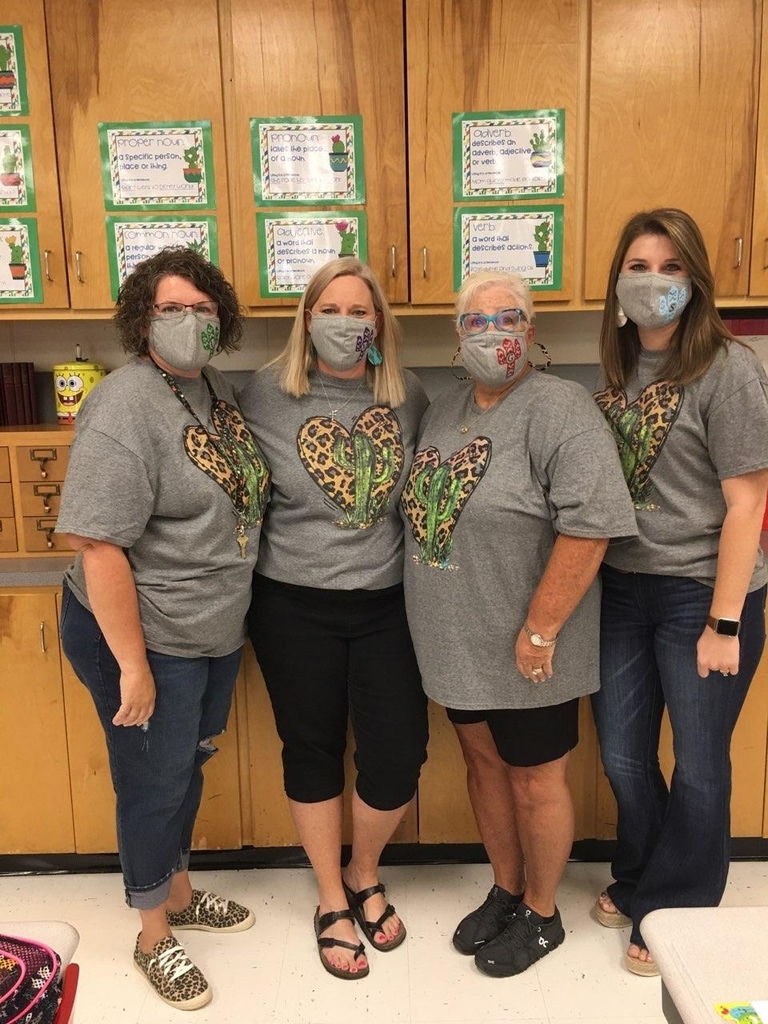 Welcome back RBSD students & parents! We all look forward to having a great year together. Please note the information on the attached graphic. #PuttingStudentsFirst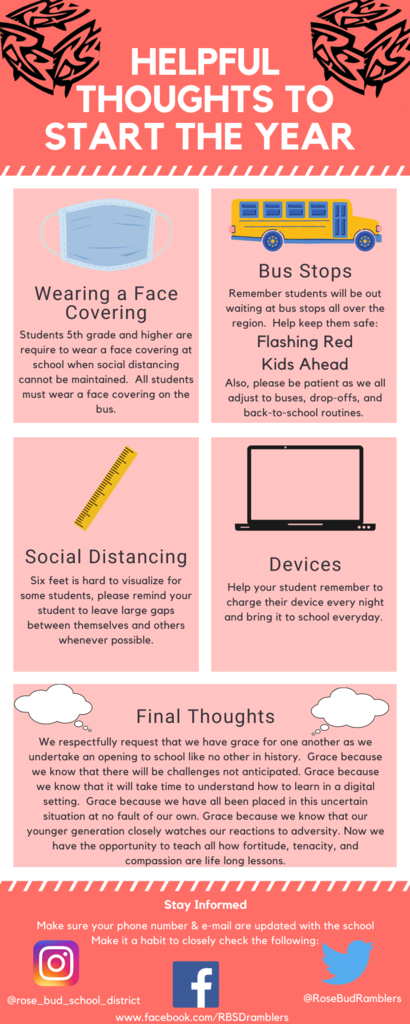 RBE- The first day is quickly approaching. Families of 1st-6th grade students are asked to use parent drop off. Staff will help students get to where they need to go. Kindergarten parents may walk their child to the classroom.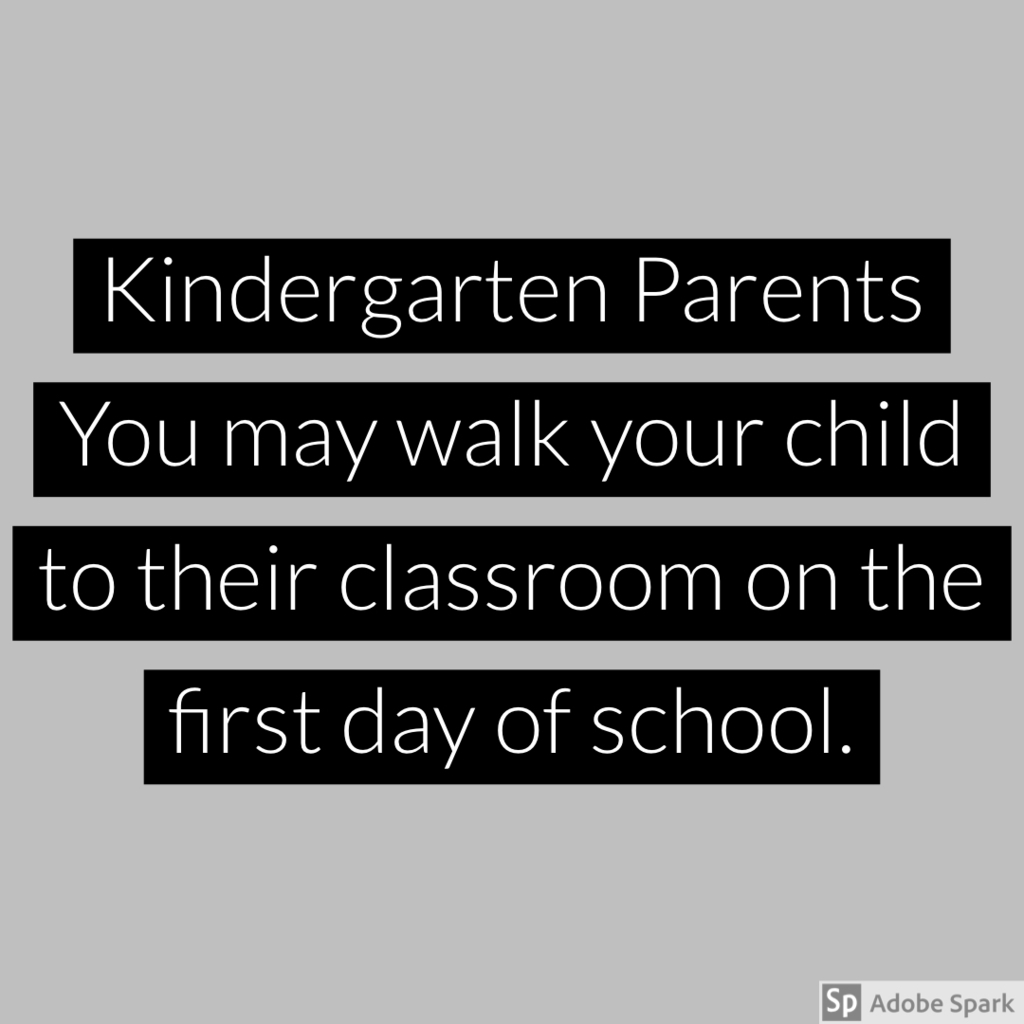 Attention Parents!! Just a couple of reminders. All students who are approved for reduced meals may eat breakfast and lunch FREE. Also if you haven't already applied for free/reduced meals you may do so at
https://www.lunchapplication.com/

Mrs. Cheri, Mrs. Alicia, and Mrs. Tina are excited about the new school year! Since they can't have face to face Open House, they have a video and Mrs. Cheri will be on campus 8/20 1:30-7:30pm to answer any questions parents might have 501-556-5152.
https://youtu.be/6at_ng_yWfM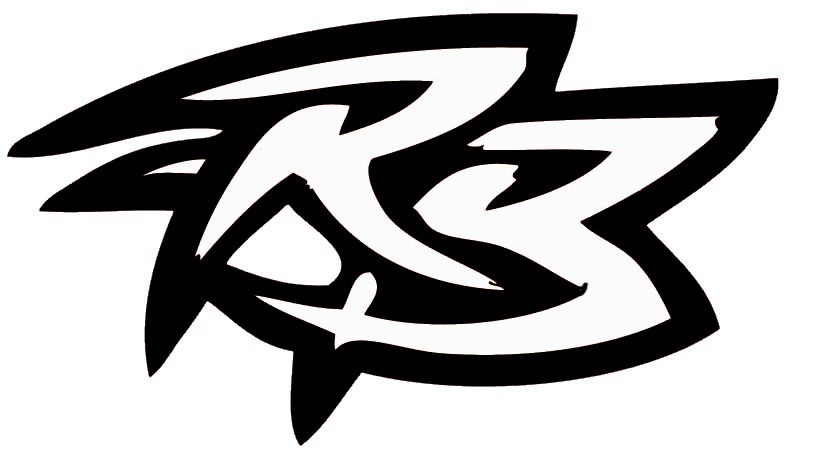 RBE Families- WE CAN'T WAIT TO SEE YOU AT OPEN HOUSE TODAY! School supplies will be provided for all by I Heart Rose Bud by the Old Gym. While we are taking EVERY effort to keep everyone healthy, please remember to keep distance between non household members.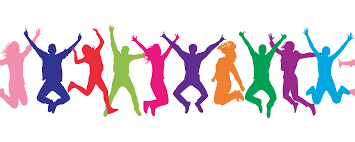 - Rambler Academy (Virtual learning) students who would like to order meals for the week may do so by submitting this form.
https://forms.gle/2ft4Eb9CzEDKfsjs5
Pick up times for each day are as follows: Breakfast 8:00-8:15, lunch 12:45-1:00. Meals may be picked up by entering the cafeteria door that faces the football concession stand. Students will be charged the same as if they were eating on campus. Only students enrolled in the Rose Bud School District may receive meals. *This Institution is an equal opportunity provider* #PuttingStudentsFirst

High School: Schedule pick-up is today from 8a - 3p. Please come in your student's scheduled time slot. If you need to request a schedule change click here:
https://bit.ly/30U0jTX
and fill out the form.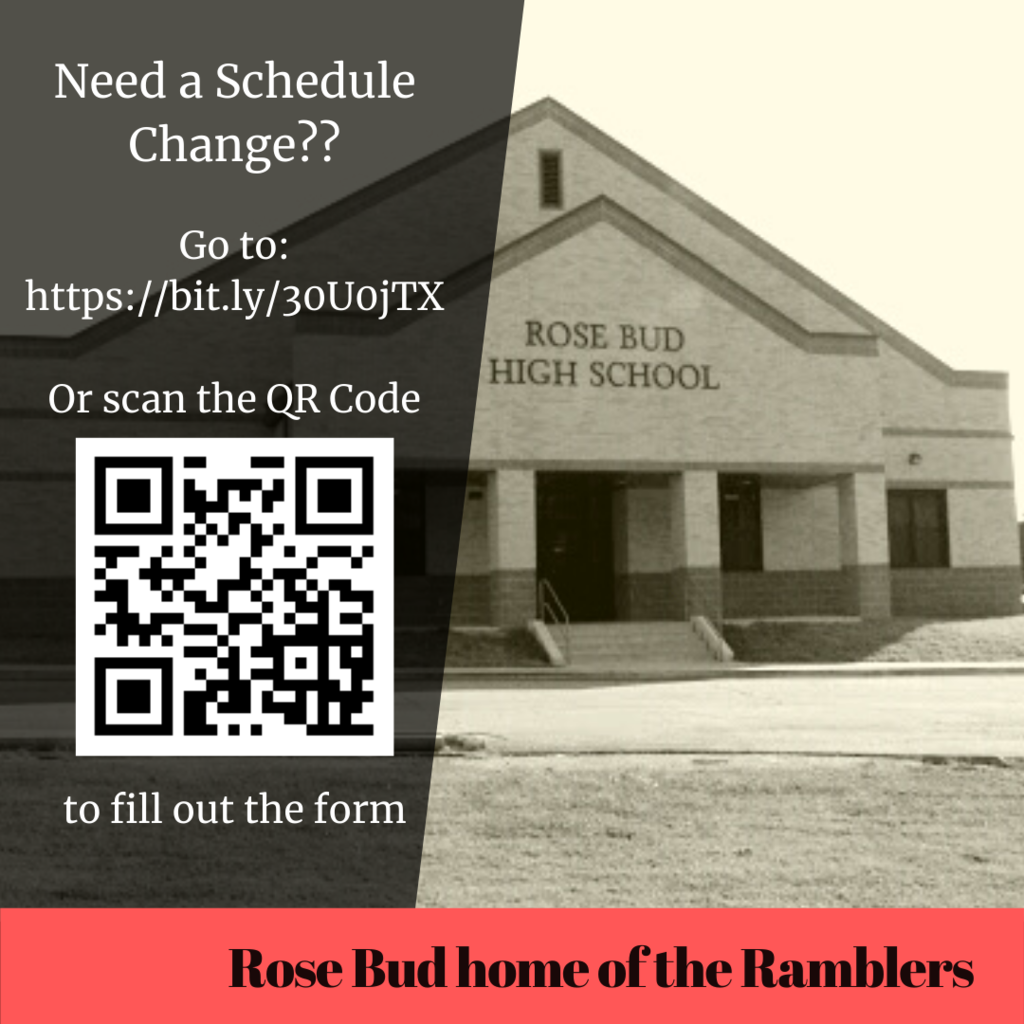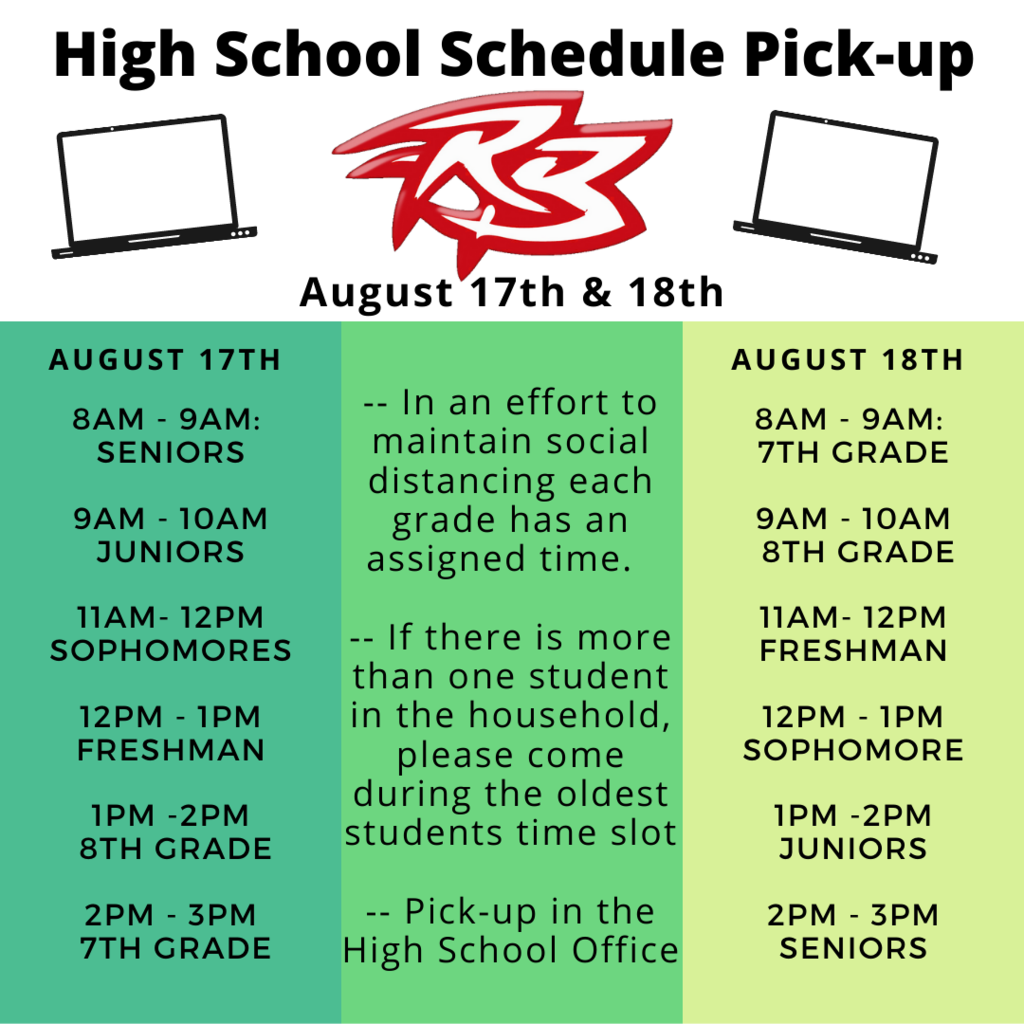 Do you have a child you need to register to attend Rose Bud School District (on-site or Rambler Virtual Academy) during the 2020-2021 school year? We are open for enrollment Monday-Thursday 7am-4pm. #PuttingStudentsFirst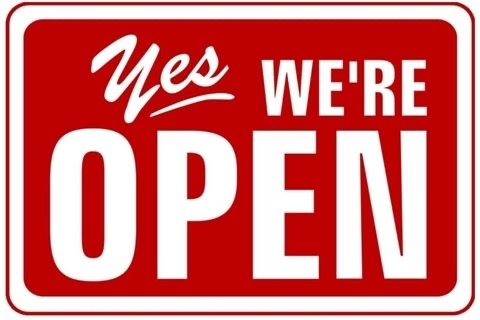 Still need a free physical before school starts? ARcare Mobile unit will be on campus August 20th 1:30-7:30pm and no appointment is necessary.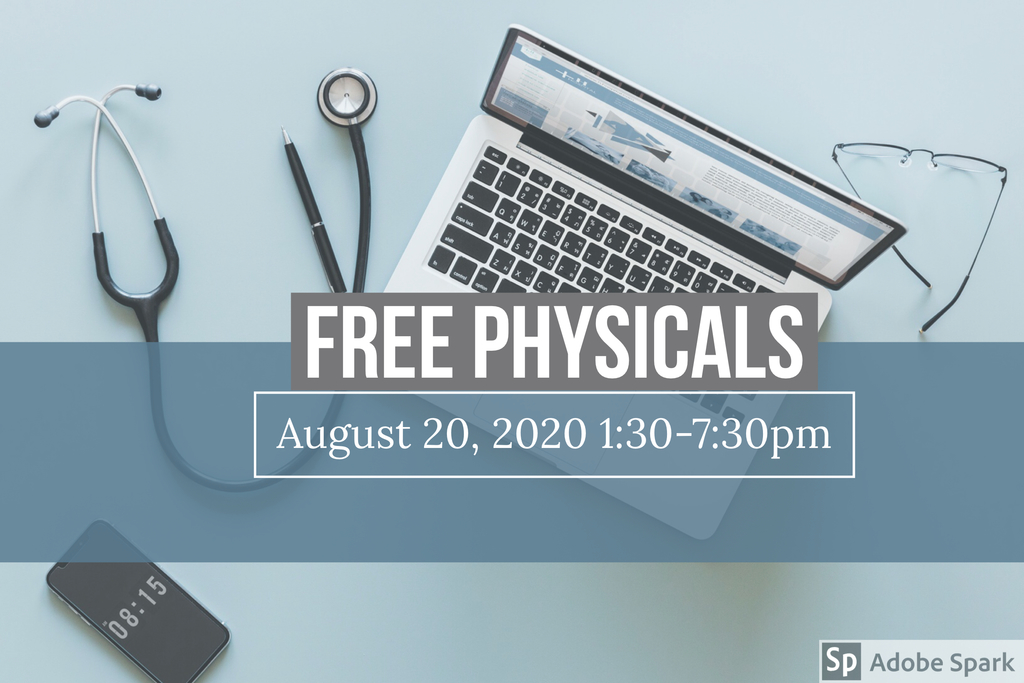 Thank you I HEART ROSE BUD for the donated supplies for students this school year. #PuttingStudentsFirst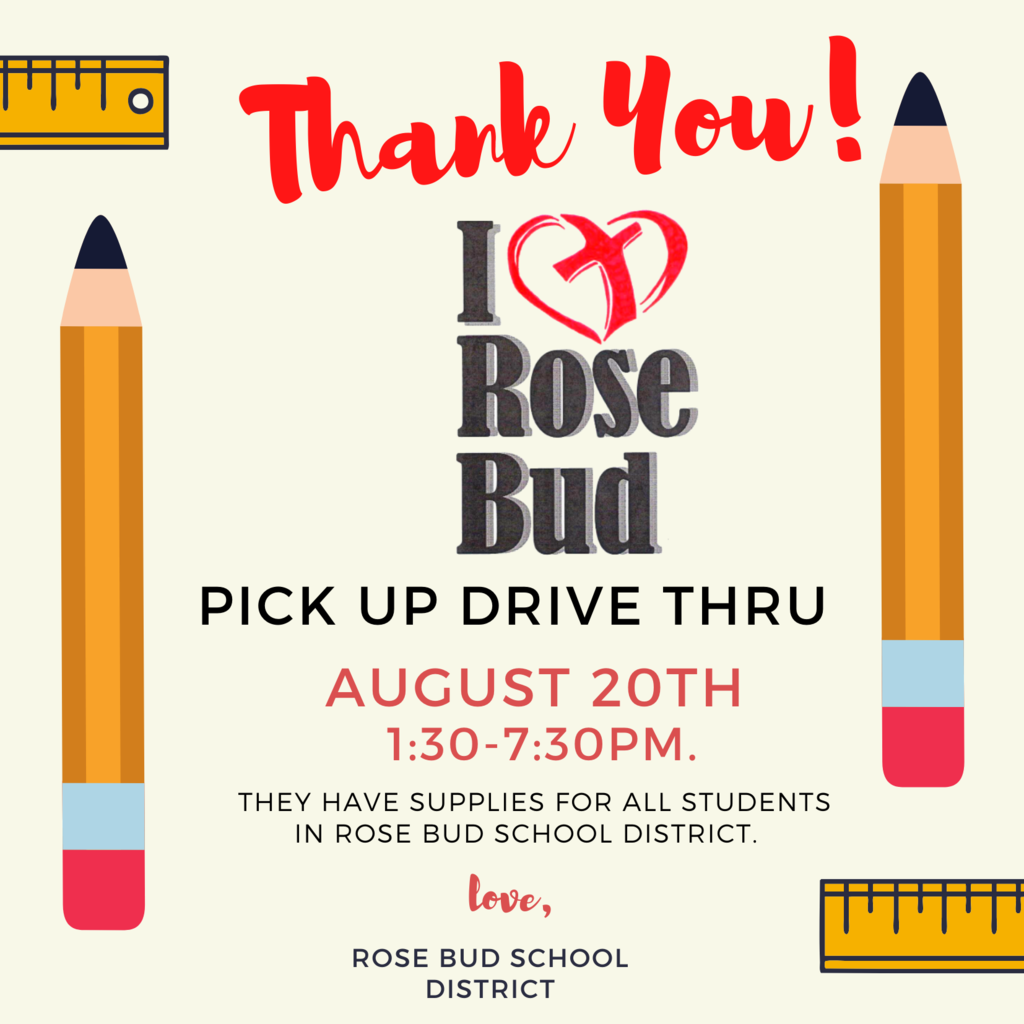 For persons who will be on the school district campus for the 2020-2021 school year. Please click the link to find pertinent COVID-19 reporting information. #PuttingStudentsFirst
https://bit.ly/30NpXK0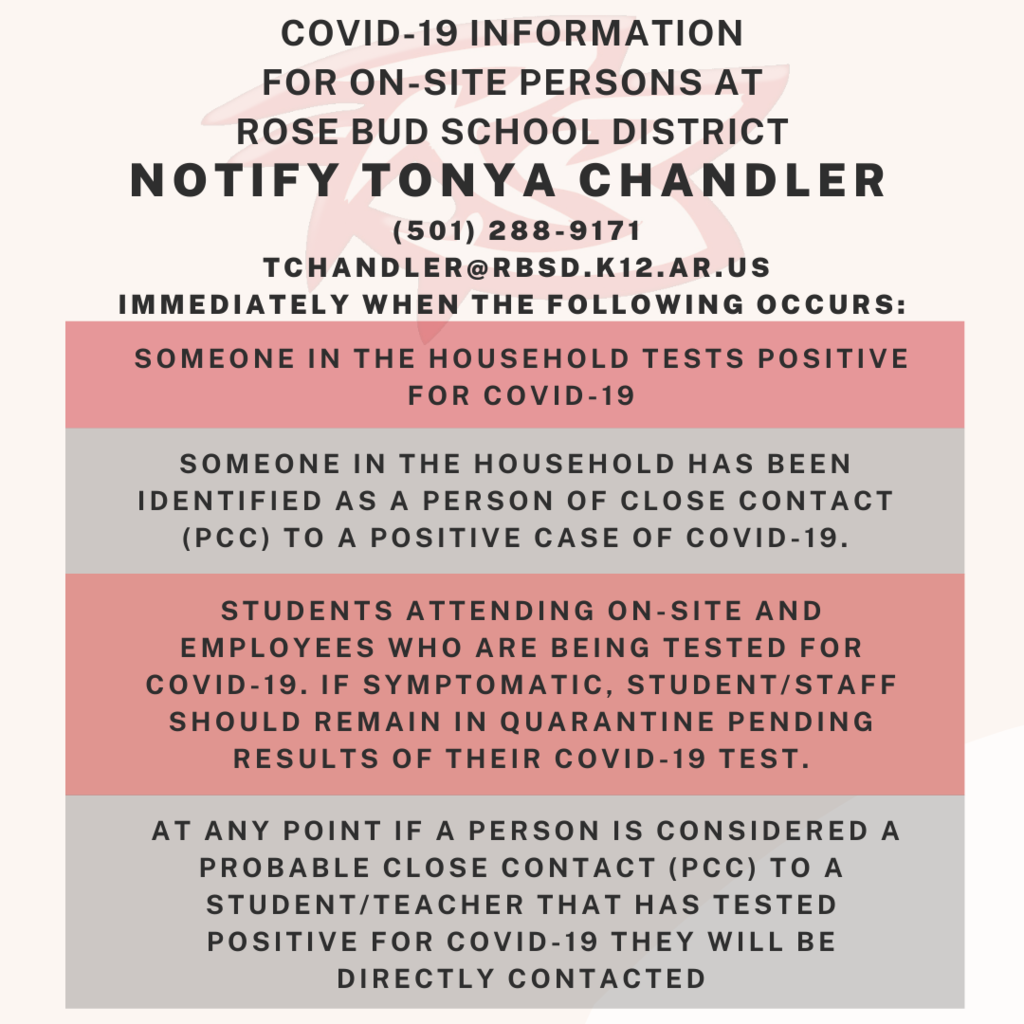 High School: Senior pictures will be August 21st