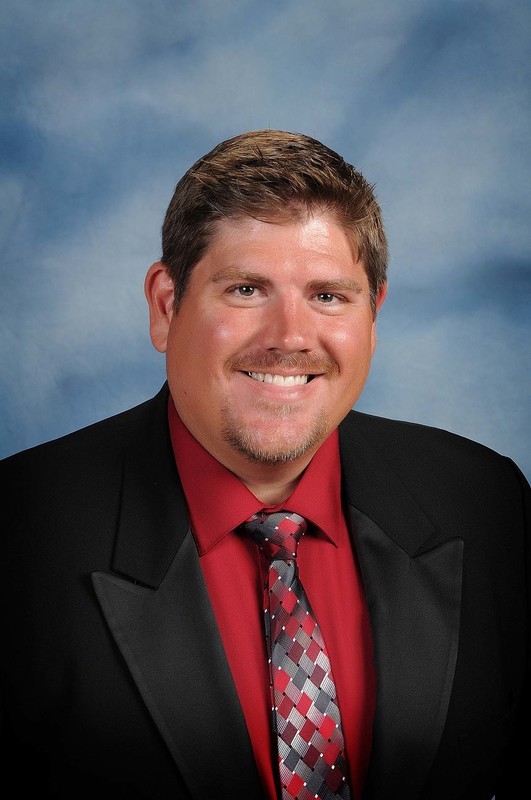 I HOPE YOU WILL FIND OUR WEBSITE HELPFUL AND ENJOYABLE. WE ARE STRIVING TO HELP OUR STUDENTS REACH THEIR FULL POTENTIAL BOTH IN THE CLASSROOM AND SOCIETY. IF I CAN BE OF ASSISTANCE PLEASE FEEL FREE TO CONTACT ME.
David Dodge, Principal of Rose Bud High School (RBHS), is a hometown returnee from the class of '98. After graduation, he joined the United States Navy where he served his country for nearly a decade. Ultimately, he found his passion in education and earned a bachelor's degree in Mid-Level education from Arkansas State University (ASU). Mr. Dodge then began his career by teaching Literacy and Math for four years at Beebe Middle School. During this time, he also earned a Master's degree in Educational Theory and Practice from ASU and a Master's degree in School Counseling from the University of Central Arkansas (UCA). He spent three years as a school counselor at Beebe Middle School.
He has completed his Educational Specialist Degree (Ed.S) in building-level administration. Mr. Dodge truly believes in the importance of being a life-long learner and is elated to continue his career as Principal. Moreover, he is excited to work with teachers, parents, students, and community members to create an environment in which every student can succeed.