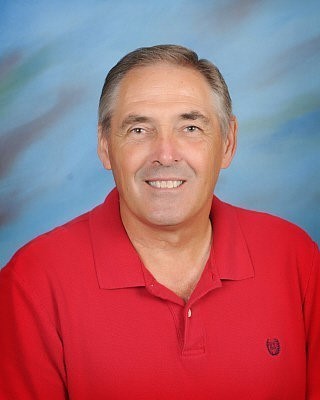 Danny Starkey, High School Assistant Principal.
Welcome to the Rose Bud High School page! I am thrilled to serve the students, staff, and community as the assistant principal. Along with the faculty and staff of Rose Bud High School, I work to establish and maintain an open line of communication with students and families, ensure that quality instruction is taking place in our classrooms, and support a safe and orderly learning environment in order to promote the social, emotional, and academic growth of our students. I truly believe that the time students spend at school is critical to their development as students, as well as people, and it is my sincere goal that we may work together in order to assist students in reaching their own greatest level of development and success. My office door is always open; please feel free to contact me with questions, comments, or concerns.
MEET THE ASSISTANT PRINCIPAL
Danny Starkey, Rose Bud High School Assistant Principal, was born in Searcy, AR and a graduate from Rose Bud High School. He earned his Bachelor of Science in Education degree from UCA in 1992 and his Masters of Education in Educational Leadership from ASU in 2007.
Prior to becoming an administrator at Rose Bud five years ago, Danny spent most of his educational career as a basketball coach. He has had the opportunity to coach both girls and boys' basketball. He has had success at both levels. While coaching girls' basketball, his teams at Des Arc and Riverview both made state appearances.
In a three year span (2004-2007) his boy's teams at Riverview went 93-17. During this run, his teams earned several Invitational Tournament Championships, Regional Championships, a Semi-Final State appearance, and a 3A State Championship in 2007. He also earned several Coach of the Year Awards and was selected to be on the East All-Star Basketball Staff in 2007.
Danny and his wife Tina have been married for 37 years. They have two daughters Crystal and Rachel and seven grandchildren. Danny also pastors Liberty Hill Praise and Worship Church and in his spare time enjoys spending time with his family.